From Graeme College to New South Wales, Australia - Rotary Club of Coff's Harbour South (D.265 now D.9650).
From SAC to Rotary Club of Ballarat South, Victoria, Australia. Attended Ballarat High School.
From SAC to Rotary Club of Pato Branco, Brazil. Attended local school and became fluent in Portuguese. Now lives in Johannesburg
Daughter of Abe Wallace of Port Alfred. To Argentina. Since killed in car accident
From VG to Stanthorpe in south-east Queensland, Australia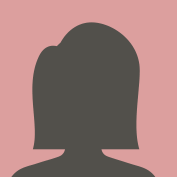 From VG to Denmark. Hosted by the Rotary club of Kalunborg. Now living in the UK.
Lesley-Anne Sparks (now Hill)
1983
From Graeme College to Wellington, New Zealand

From PJ Olivier to Neede Village in Holland
From Kingswood to Washington State, USA
From Kingswood to BC Canada.
From Kingswood to Texas, US.
From Kingswood to New York, US
From Kingswood to San Marcos, Texas, US
From DSG to New Westminster, Vancouver, Canada
Kate Steyn (Johnson)
1990/1
From VG to Little Rock, Arkansas, US
Patricia (Trish) Bowker
1991/2
From Kingswood to Fredonia (near Buffalo), New York, US

From Kingswood to Muskegon, Michigan, US
From Kingswood College hosted by the Rotary Club of Tullahoma, Tennessee, US
From Graeme College to Hazelton, Pennsylvania, US
From SAC to Weilheim (near Munich), Germany
From VG to Dist.5040 Canada. Host - Rotary Club of Kitimat
From VG to Yamba, NSW, Australia
From DSG to Belguim. Sposored by the Rotary Club of Grahamstown Sunset